Essential oils are everywhere right now!  And for good reason.  Essential oils have been around since Bible times. 36 of the 39 books in the Old Testament and 10 in the 27 books of the New Testament mention the use of EO's as medicine provided by God himself.  "Oil" is versed in the Bible 191 times. 54 of these reference the healing oil of Frankincense, Myrrh, Galbanum and Onycha.
Mark 6:12 "anoint the sick with oils and heal them."
Todays oil market is laced with the good, the bad and the impure.  Young Living Oils are as pure as it gets, which is why they are the leading Oil company and the only one that has its own fields, distilleries and laboratories.   So pure their safe for ingestion for both animal and humans alike.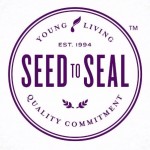 On our farm I use EO's every single day.  Whether I'm cleaning the toilets, the barn stales, patching up a wounded chicken, deterring cabbage moths in the garden, calming a grumpy child (or husband) or even preventing mastitis in my dairy cows.  EO's are my first choice for all alignment's of the farm, garden and in my home.
YOUNG LIVING ESSENTIAL OILS
How to get started with Young Living Essential Oils.
Easy peasy my friend!. You can order in one of two ways, either as a WHOLESALE  (I recommend this one) member or as retail member on the Young Living website.  Why wholesale?  For the discount! Duh (yes, I still say  duh).  Wholesale member get a incredible 24% OFF every product available!
To begin your oily adventure and natural healing you need to start with the premium starter kit.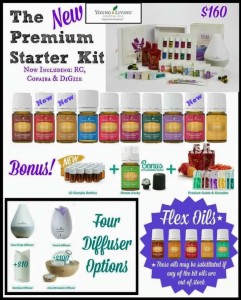 Everyday Oils Collection Includes

10

 5 ml Oils!

Peppermint,
Lavender,
DiGize
Purification
Lemon,
Panaway,
Thieves,
RC
Copaiba
Frankincense
5 ml Stress Away

Home Diffuser
Welcome to Young Living Booklet
Essential Oils at a Glance User's Guide
Distributor Resource Guide
S.E.E.D. Sharing for Success Booklet
AromaGlide Roller Fitment
Two Lavender Sample Packets
Two Peppermint Sample Packets
Two Peace & Calming Sample Packets
Two Lemon Sample Packets
Two Thieves Sample Packets
Sample Packet Business Cards
Two Ninxia Red Samples
Distributor Agreement
Product Guide and
This starter kit is valued at over $300 but wholesale members can get started for just $160!
READY TO GET STARTED?  Click HERE to enroll and join Team Farm Scents!

*HOW TO GET YOUR ESSENTIAL OILS*
1. Click HERE to sign up
2. Sign up as a Young Living Wholesale Member
3.  Enroller # and Sponsor #..This is me  #1708525
4. Contact  information. *see note
5. You will be asked to create login information.  (user name, pin & password)
6. Select Premium Starter Kit (you must sign up for a kit in order to get the 24% discount)
7. Essential rewards option. This is a optional feature.  It is a autoship program.  If you choose this you will gain rewards monthly reward points.  Again.. this step is optional.
7. Agree to the terms & conditions
8. Confirm your order.
Congrats friends.. Your done! You may know enjoy the plentiful rewards of Young Living Essential Oils.
**Please, at any time you need help or have questions, please fell free to pm via Facebook Or email me @ livinlovinfarmin@gmail.com.
Want to make some extra cash and sell YLEO?  Young Living offers a generous compensation plan.  Contact me @ livinlovinfarmin@gmail.com and I will walk you though every step personally.
"Take also for yourself the finest of spices: of flowing myrrh five hundred shekels,  and of fragrant cinnamon half as much, two hundred and fifty, and of fragrant cane two hundred and fifty, and of cassia five hundred, according to the shekel of the sanctuary, and of olive oil a hin. You shall make of these a holy anointing oil, a perfume mixture, the work of a perfumer; it shall be a holy anointing oil."  Exodus 30:23-25

Please join my Farm Scents Facebook page for helpful tips and tricks about using YLEO on the farm, in the garden and at home.

**  When you sign up as a distributor under my enrollee/sponsor number (1708525) and order a Premium Starter Kit, I will send you this Essential oil Carrying Case for FREE as a thank you!

Disclaimer.. All products and recipes mentioned are for educational purposes only.  They are not intended to diagnose, cure or prevent any disease.

Looking for recipes using essential oils? Check out my everyday wet wipes for disinfecting, washing teats, antiaging face wipes and soft baby bums!.

For more homemade products with essential oils..

LOVE IT – PIN IT!  Check out my YL Essential Oil Board on Pinterest!
*note. You will be asked to imput your social security # when you enroll as a wholesale member.  This is because if you sell $600 or more then you will receive a 1099.  And YES.. you can make good money selling YLEO's!