We love hearing from our customers and readers.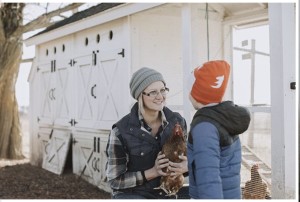 Here's a few FAQ about our farm.
What was your drive to start a dairy?
My husband and I both grew up in a small farming, so naturally, teaching our children where their food came from was our top priority.  Several years ago I was diagnosed with an autoimmune disease and going back to whole, homegrown foods was a necessity for my health.  You can read more about my story HERE.
How do you balance farm and family?
Farming is tough but it raising strong individuals. When I am in the barnyard, milking cows are feeding pigs, the children are required to join in.  This helps give me some extra time with my kiddos as well as, keeping them connected to the food that nourishes their growing bodies.
Where can I buy your products?
Our pastured meats are availed by the cut or by the whole animal.  We offer easy only shopping with 5 Spokane and CDA pick up locations. Our farm fresh eggs and raw A2A2 milk & cream are available at Pilgrims Market in CDA Idaho and Yokes Fresh Foods in Post Falls.  Raw milk can not be shipped.
Shop Our Products
How do I reserve pork and chickens?
Our pastured chickens are available several times per year.  You can pre-order them now.
Pastured pork is available in both the spring and in fall.  Buyer will pickup their pork at the butcher.  See HERE
Why is A2A2 genetics in milk cows important?
Do you allow farm tours?
YES! We love meeting our customers and showing them how we farm.  We do several farm tours during the warm months and we even do homeschool group tours and farm schools. PLEASE RESPECT OUR FAMILIES PRIVACY AND FARMS BIO-SECURITY MEASURES AND DO NOT RANDOMLY SHOW UP AT OUR FARM. VISITORS BY APPOINTMENTS ONLY
Please feel free to email us at katie@millhornfarms.com