Last summer my oldest son returned home from a 10 day trip to Costca Rica.  It was a trip that was in the works for almost two years.  I'm super proud to say that out of his entire school, only 30 kids were nominated by the teachers and staff to go on this adventure and represent their great school and he was one of them.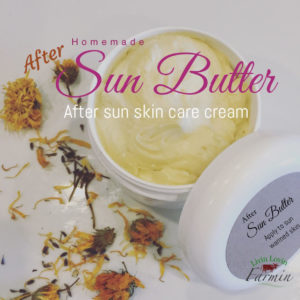 The trips itinerary was loaded with once in a lifetime events, so much so, I also didn't want to pass up this opportunity, so I booked a seat on the trip for myself as "chaperon", AKA mommy perks.   Needless to say, at the time of booking the ticket,two years prior, I didn't know I would be just days from delivering baby number four.  And as it turns out, when your high risk and 37 weeks pregnant, they don't let you fly to a third world country.  BOO.
When I was packing him for the trip I sat him down and tried to educate him on the intensity of the sun in Costa Rica.  Having been there myself, I could vouch for its "holy-crap-its-freakin-hot", level of heat.  Yet, despite my intense warning, on day 7, beach day, he was full of teenage spunk and proceeded to enjoy the beach,  bare backed, with his virgin Idaho skin fully exposed, only to burn like bacon and blister up just hours lately.
When he got off the plane three days later, this mama was in tears missing her boy and wanting a big hug.  It didn't happen. Instead he cringed and backed away, only to then to show me the damage the sun does when you don't listen to your mother,,  when you don't wear sunscreen.
Now before I get a bunch of negative comments and hate mail asking "where were the other parents\chaperons\tour guides telling these kids to put on block", (which was my first response as well) please remember that these are teenagers.  They can reprogram a iphone in their sleep and hack into your computer while they eat breakfast. Believe me, they knew better, they just didn't listen, lesson learned.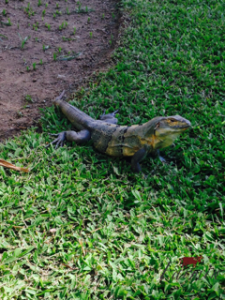 I learned two things from this experience,
1.) KFC Extra Crispy recipe has nothing on my sons genetics.
2.) Just because you tell your teenage son to lather up with sun block, doesn't mean he will actually listen to you.
His extra crispy skin needed some serious TLC after the damage from this sunburn.  For that, I've whipped up a rejuvenating  moisturizer that has a cool, soothing effect, power packed with healing properties. ** please note.  Do not use the Sun Butter until the wound has healed.  Applying a shea butter or cocoa butter to soon in the healing process can cause a deeper burn.
Sun Butter; After Sun Skin Care Cream
Ingredients
2 Tablespoons Coconut Oil
1/4 Cup Shea Butter
1/2 cup Aloe Vera Gel, Room Temperature
1/4 Cup Beeswax
1/4 Cup Calendula infused Extra virgin olive oil
2 Tablespoon Raw Honey
1 Teaspoon Vitamin E Oil
10 drops Frankincense
5 drops Lavender
5 drops Melalueca A (Tea Tree)
5 drops Peppermint
Instructions
Over a double boiler, slowly melt beeswax, shea butter and coconut oil until a liquid is achieved.
Remove from the heat. Allow mixture to slightly cool but not solidify.
Add in Aloe Vera Gel, calendula oil, vitamin e, honey and essential oils, stirring to thoroughly combine.
Using a hand mixture, begin to beat until creamy and white. The mixture will thicken as it cools. About 5 minutes. *alternatively, you can stop 1/2 through and refrigerate skin cream until cold then repeat step 4.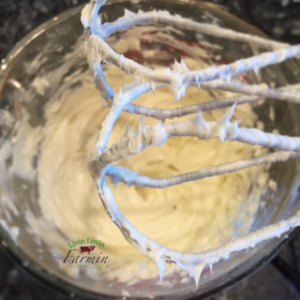 A quick breakdown of ingredients and why they work.
Calendula Infused EVOO – I always keep a quart jar of this in my linen closet.  Its uses seem to be endless from, muscle spasms to menstral cramps to healing wounds by decreasing pain and inflammation.  Calendula is a must have herb on the homestead.
Shea Butter- The moisturizing properties in Shea butter are the same moisturizers that the body naturally produces in the sebaceous glands in our skin.
Coconut oil- Famous for it super food abilities. Coconut oil has remarkable healing benefits and anti-bacterial, anti-fungal and virus fighting qualities which makes it perfect for injured skin. ** source
Aloe Vera Gel ( also known as burn plant) – The gel of this ancient succulent graces virtually every swim shop shelf and for good reason.  "It is often reported that burns can be healed remarkably quickly and the pain reduced very quickly with topical application of Aloe Vera to the burn area." * source 
Raw Honey – While this may seem like an odd addition to the sun butter, honey, in its raw form offers incredible benefits.  Raw honey works as natural antibiotic. It will also aid in trapping in moisture in the skin. Honey also posses a enzyme that will heal damaged skin and decrease the inflammation.
Frankincense Essential oil- "Frankincense oil promotes healthy cell regeneration and keeps existing cells and tissues healthy". ** source
Melaleuca A ( Tea Tree Oil) -In conjunction with lavender eo, Melaleuca oil has the ability to ward off bad bacteria and fungal infections ** source
Lavender Essential Oil–  Famous for it soothing abilities and calming properties.   Lavender EO is an excellent oil to grab for the purposes of soothing the skin.
Peppermint Essential Oil – Peppermint essential oil in a small amount offers a cooling effect.
I personally use these home remedies for my family and I.  Not all ingredients and recipes are compatible with every person. Please take caution when using and purchasing ingredients as not all are created equal.
Livin Lovin Farmin is a participant in the Amazon Services LLC Associates Program, an affiliate advertising program designed to provide a means for sites to earn advertising fees by advertising and linking to Amazon.com.