Canning Pickled Beets
You know you make good pickled beets when your family and friends come over and steal a jar or two out of the pantry… every time they come over!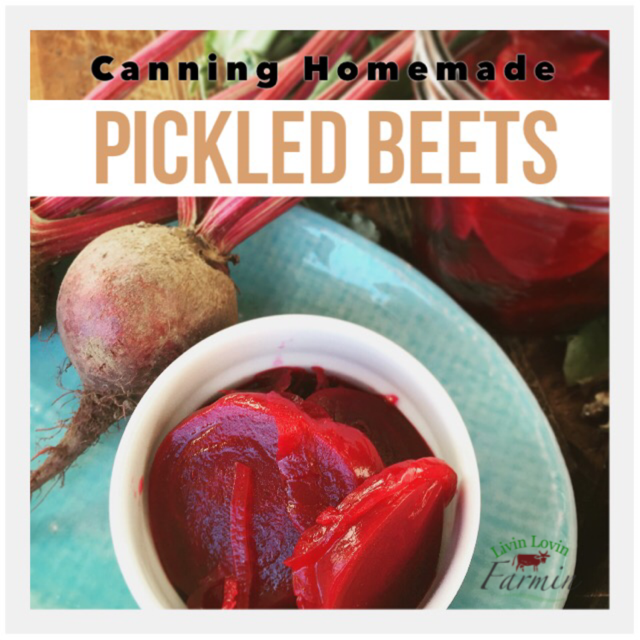 I have grown a lot of beets in my day.  And I am partial to one variety of beet.  The Detroit Beet to be exact.  I like this beet for several reason, 1.) it has a nice globe shape to it.  and 2.) its color does not bleed out during the cooking process.  By this I mean, when you open a jar of canned pickled beets, the beet is still deep red in color, it is not a faded tone of red or pinkish.  It's a beautiful, sexy deep red, just like the day you pulled it from the ground.
These pickled beets are excellent on a salad, as a condiment or even just as a quick snack.
Ingredients
16 Cups Prepared Beets, roughly 8 pounds
5 cups Sliced onion, 5 medium
10 cups Apple Cider Vinegar
5 Cups Water
6 Cups Sugar or Honey
2 Tablespoon canning or pickling Salt
5 Tablespoons Pickling Spice **see note
Instructions
Prepare water bath canner, along with jars and lids according to your manufactures instructions.
Wash and cleanse beets of dirt. Cut the stems/greens off, leaving 1-2 inches. This will help prevent bleeding. Place in a large kettle, layering large on the bottom and smaller on the top.
Add just enough water to the kettle to cover the beets. Bring to a boil and cook for roughly 30-45 minutes, or until the skin slip off. Do not overcook.
While the beets are cooking, slice onions.
Drain cooking liquid.** see note*
Place beets in a colander and submerge into cold water.
Rinse kettle and set aside.
Peel the skins.. The skins should slide off in your hands by simply rubbing them.
Cut beets into desired size. I prefer to cut mine into slices to match the sliced onions.
Add apple cider vinegar, water, sugar and pickling spice to the large kettle. Bring to a boil over medium heat for 15 minutes.
Add beets and onions. Return to a boil. Now your ready to can!
Carefully ladle hot mixture into hot jars, leaving a 1/2 inch head space, wipe rims and place lids and rings on.   Water bath can for 30 minutes. Being sure to adjust for altitude. Turn off heat. Remove canner lid and allow jars to sit for 5 minutes before removing them to clean, towel covered surface.
Check seals after 12-24 hours, wipe jars clean of any debris and store in a cool dry place for up to 1 year.
Once the beets are canned and cooled, they are ready to eat.
Side NOTE . DO NOT dump your "dirty" beet water and skins.  This is highly nutritious and crammed packed with vitamins.  Save this liquid and mix into grain to feed to your hogs.  Believe me, they will thank you!
** Notes.
A lot of folks prefer to wrap the pickling spice in a cheesecloth and discard it right before adding the beets and onions.  I actually like to leave the spices loose.  I've done it both ways but I like bolder taste that the spices add after being canned.  Its a personal choice.
If you missed planting beets in the spring, fear not, you can succession plant them all summer long. I buy my beet seeds from Baker Creek Heirloom Seeds and highly recommend them.
More posts from Livin Lovin Farmin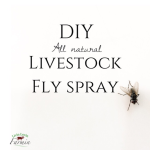 Disclaimer.. All my canning recipes are for educational or general information. These recipes I use and deem personally safe for me and MY family. I make every effort provide proper and safe recipes based on published canning data. However, I make no guarantee to their completeness, accuracy, up to date information or magical abilities. This recipe has not been regulated by the FDA, FTC OR any other 3 letter federal regulatory agency. livinlovinfarmin.com and its owner(s), hold no responsibility for results produced by any readers efforts.
Livin Lovin Farmin is a participant in the Amazon Services LLC Associates Program, an affiliate advertising program designed to provide a means for sites to earn advertising fees by advertising and linking to Amazon.com.