I am beyond blessed to be able to write this post today.  Our hearts are overfilled with joy and I can't wait any longer to share it with you.
Our family is expanding!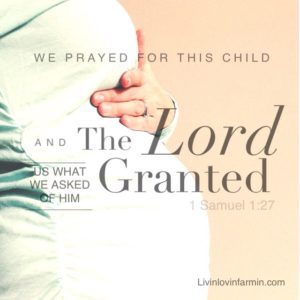 Yes, this July we will be welcoming baby number FOUR to the family.  This has been a long, emotional journey for our family.  With the loss of two precious little ones and and frustrating fertility issues, we now can happily say that another harvest baby is heading our way.
Thankfully, after spending 9 glorious weeks laying on the bathroom floor (I'm lying, it sucked), trying to keep my food down (and thinking about how bad I need to scrub the tile grout,) I'm now back up on my feet and ready to party.  Ok,  not really.  My party pants don't even fit  me anymore.  However, I've made it into my second trimester and there's no where else I would rather be right now.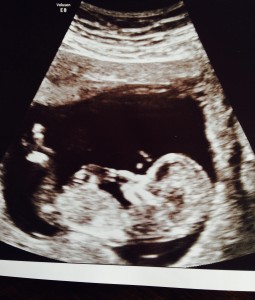 Our three kiddos have been busily thinking up names for the newest farm baby but I'm not quit sure "Captain" or "Stewart" (named after my friends turkey) are going to stick around.  Good thing we still have a couple more months to figure this out.  My husband is overly delighted with my daily batch of my new pregnancy hormones (I'm lying again) but he is insanely in love with the ever growing baby bump and this beautiful life we have created together.
With spring planting just around the corner and calving season about to sneak up on me, regaining some of my energy is much appreciated.   My worries of how I'm going to do it all and chase around the kiddos,  is consuming my every last thought.
Thankfully, I don't have to figure that all out today.
Today we thank The Lord for our blessings and the strength he continues to graces us with.