Candling and Weighing Egg During Incubation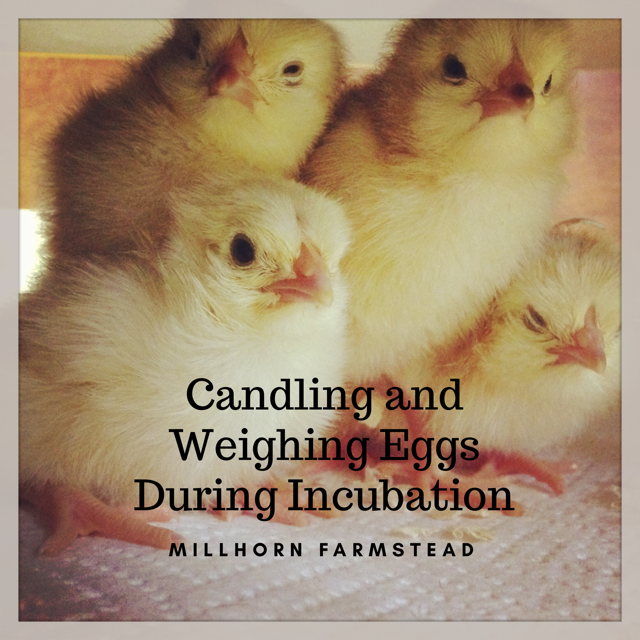 Week one
Today is day 7 of 21, to hatch out my baby chicks.  That means it's time to candle and weigh the eggs. Before touching the eggs I make sure my surfaces are sanitary and I have freshly washed and paper towel dried my hands. Bacteria or oil from your hands can seep through the egg and kill the new embryo. So this is a vital step.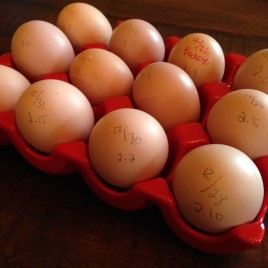 Let's look Inside
There are 17 eggs in the incubator and 8 of them look to have no life. However, with dark colored shells and at only day 7, I'm only discarding one of them, which showed a blood ring and that is a true sign of embryo death.  There are a lot of factors that go into an embryo dying at early stages, bacteria on the egg, poulet egg, heat, humidity, ect..   Overall the egg seems to be doing well and seem to be right on track. They are losing a bit too much weight, so I'm going to up my humidity by 10%.
This post may contain affiliate links.  By purchasing through one of these links, I may make a small commission at NO additional cost to you. 
In 7 days I will repeat today's process and throw out any clear eggs. If there is a bad egg in there than the bacteria and gases will build up and the egg can explode. The likelihood of saving any viable eggs after an explosion and being covered with bacteria goop is slim to none. So taking out the clear eggs and eggs with blood rings is very important.
My favorite incubator of all time is The Brinsea Octagon with a cradle and humidity pump. The stryofoam LG is a great starter incubator.  I have hatched hundreds of chicks in a table top incubator.

Until next week..  Happy hatching!