Incubating Chicken Eggs 101
Yahoo! It's officially spring time. Okay, that's not true.  And as a matter of fact it's not even close to spring time, it's only January and 26° outside. But nonetheless, I'm ready for spring and what is more spring like than baby chicks?!!
Hatching baby chicks is one of my all-time favorite homesteading tasks. Not only is the scientific process of hatching chicks incredible, but it's downright amazing!  This is where my true nerdy, science loving, farm girl totally comes into play but I'll try to spare you and hold back as much as I can here.
Welcome class to Incubating Chicken Eggs 101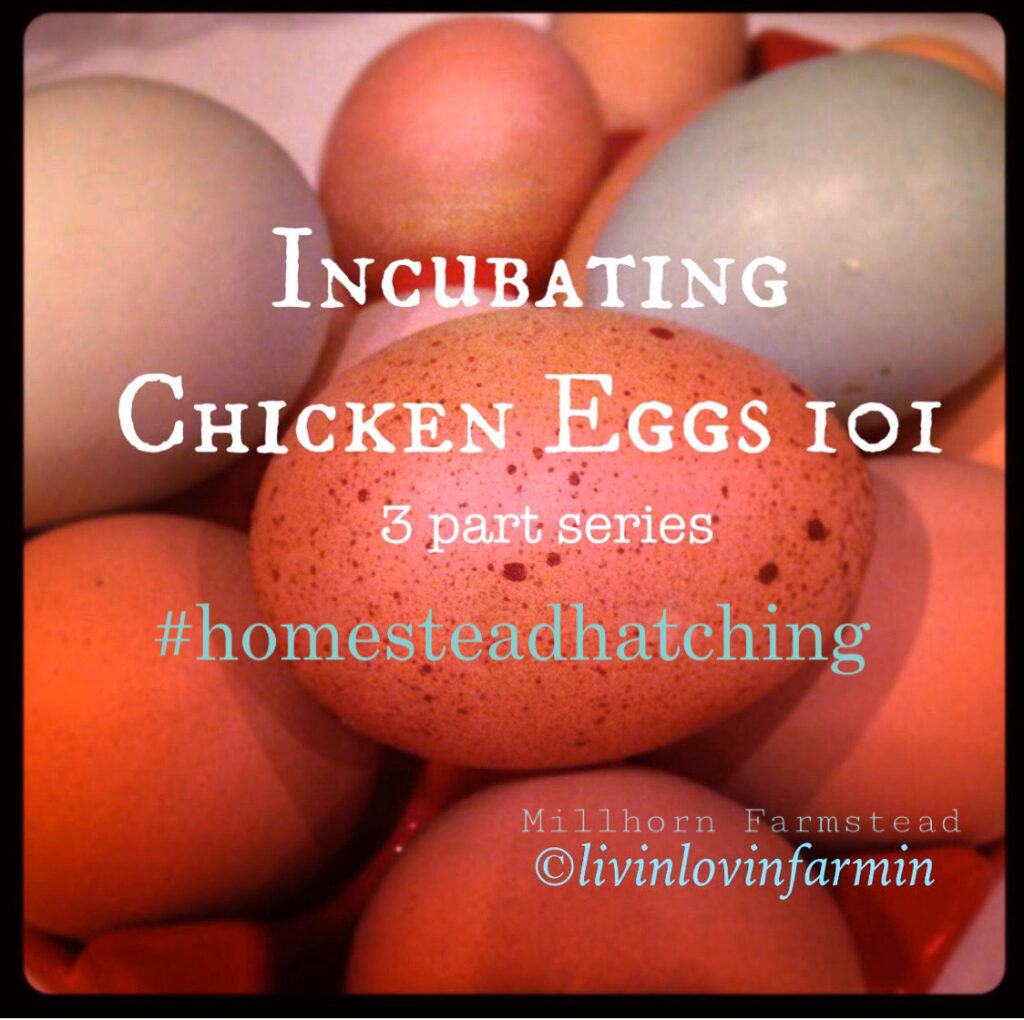 It takes 21 days from start to finish to make a baby chick, given that heat and humidity are on point.  Too much heat and your chicks will hatch early, with the yolk still attached. If they are too hatched late and the shell could be glued to the chick.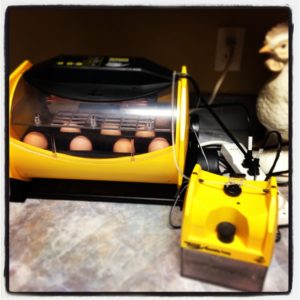 Incubators
My incubator of choice?…  Is a Brinsea Octagon 20 with a humidity pump. I love my incubator!  It took me several years to actually convince myself that I needed to spend the money on a digital incubator, (about $500) However, now that I have upgraded from a LG table top incubator, (don't get me wrong, I love my LG. And I have had 100% hatch rates many a times in my LG, and thyre only about $50) it makes hatching so much easier and I don't find myself babysitting the incubator all day long.  This means I've got more time to complete my daily tasks and take care of my family. With the additional perk of an increased hatching rate. Typically with unshipped eggs you'll get a fairly good hatching rate, roughly 75%-100%, saying that there are no hiccups in the incubating process i.e. power outage, temperature spike and/or humidity spike.
When is best to hatch chicks?
I like to hatch out chicks during winter/spring when I'm not canning and it's hot outside for several reasons 1.) The added heat and humidity in the house from canning will increase your incubator heat and humidity, that would be bad. 2.) If you hatch in January/February you should have fresh eggs by June..). You have more time to snuggle their fuzzy butts when there's snow on the ground and you're not in the garden all day!  4.) It makes you feel like you're accomplishing something despite the snow and cold weather.
Breeds
This is my gazillionth (that's a word right?) time hatching chickens and I still worry about every single tiny detail.  This time a  few of my eggs are from brand-new laying pullets. Typically I don't like to incubate pullet eggs, but rather wait till they have been laying for several months before incubating their eggs. However my chickens have decided to all lay in the same nest box (which is very common) and I don't know whose egg is whose. So they're all going into the incubator. The eggs going in are from Buckeye and Delaware hens, over it a Buckeye Roo. I love my buckeyes and I have fantastic bloodlines, so I'm excited to breed them into each other.
Collecting And Storing The Eggs For Hatching
Eggs should be collected and saved for no more than 10 days. Saying you need more then one day to collect eggs, you should write the date on the eggs as collected with a pencil.  Place eggs in a carton, pointy side down, as the air cell is at the large round end.  Hatching eggs need to be stored in a cool spot but not in the refrigerator.  I personally like the cold garage, which is around 50°.  The hatching eggs need to be tilted 90 degrees every 12 hours while they are in "storage". The easiest way to do this is to prop each side of the carton up, rotating morning and night.
Place the incubator on a flat, draft free surface.  24 hours prior to placing eggs in the incubator, turn it on and warm it up to the correct temperature, typically 99.6, but that will depend on the model.   Once the heat and humidity levels stabilized,  weigh each egg and write the weight on egg just under the date using a pencil, this will help you judge the humidity. Place the eggs in the incubator, keeping the pointy end down.  Watch and maintain the heat and humidity levels during the week, adding warm water as needed.  Keep in mind that any inflex in house temperatures or sun shining through a window will affect the incubator temps.
 In seven days we'll take the eggs out and candle them (shining a flashlight through the egg to see if there is life) and weigh them again. The egg should typically lose around 13-16 percentage of their weight during the incubation process, and we'll adjust the humidity level accordingly based on the percentage of weight lost.  (see, nerd!)
Coming next week… Candling and Weighing Eggs During Incubation..