Living with Lupus
Seven years I was diagnosed with an autoimmune disease called Lupus. (SLE) By the time I actually got the diagnosis it was bitter sweet.  On one hand, I was happy that my team of doctors actually found out what was going on with me (and that I wasn't crazy) and we could start a treatment plan so I could get my life back.  But on the other hand, I was just diagnosed with Lupus and was devastated!  I had worked in the medical field for 10 years and I knew what was to come of a patient like me and that scared the crap out of me.  I had already spent what seemed like half of my adulthood sick with leg pain, canker sores, rashes, fevers, infertility, and chronic fatigue and I was quickly losing my will to continue the torture, I was absolutely miserable!
This post contains affiliate links.  By purchasing through these links, I may make a small commission at no additional cost to you.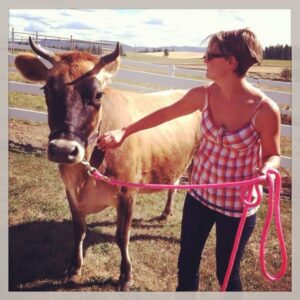 I have the world's most supportive husband and three wonderful kiddos and I hated the feeling like I was failing them.  Weekly appointments for doctors, specialists, blood draws, x-rays, biopsies and trips to the pharmacy were taking president to laundry, cleaning, gardening, cooking and most importantly, taking care of my family.  Until, one bad day during a weeklong flare, I began researching alternative therapy; I had enough of this Lupus stuff!
Eating To Heal
My husband and I spent an entire week researching the keto and paleo diet.  What it is, how and why it works and most importantly, will it get this momma back on her feet, literally!  Guess what?  It did! I'm so happy to say that I no longer rely on steroids, immunosuppressants, narcotics or anti-inflammatories.  Nope, none!  I am completely drug free.  I'm not saying that things changed overnight, it took time and education and it was worth every minute of it.  I will never go back to miserable. Living this life is just too awesome.