PASTURE RAISED MILK-FED PORK
Now taking reservations for 2020 pastured pork. CLICK HERE TO RESERVE YOURS
The farmstead offers pasture raised heritage hogs. Our pigs are on pasture 27/4. They are free to root up dirt, munch on fresh grass and embrace their pigginess. Our heritage breed hogs are fed a local, non-gmo, corn free, soy free grain and grasses. Never any hormones, steroids or antibiotics.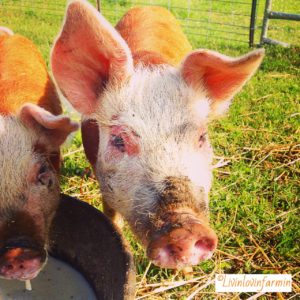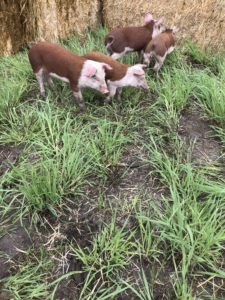 OUR PORK IS $3.50LB HANGING WEIGHT. BUYER PAYS ALL BUTCHER/CUT/WRAP FEES. OUR AVERAGE HOGS HANG AT ROUGHLY 140-180LB.
SOLD BY THE HALF OR THE WHOLE.
DEPOSIT WILL BE APPLIED TO THE TOTAL AMOUNT DUE.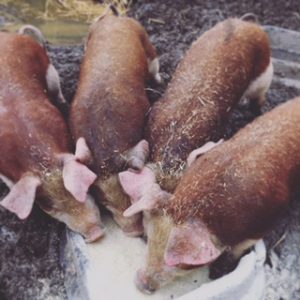 2019 hogs are SOLD OUT!
NOW TAKING ORDERS FOR WINTER/SPRING 2020 HOGS. 
PREORDER YOUR HOG TODAY