Well tomorrow's my birthday and like most holidays  (you know my birthday is national holiday, right? Please, fell free to take the day off. Your welcome!) my husband and family have all asked me a dozen times what it is I would like for my birthday. So after thinking  and debating it for a while, I came up with 10 pretty good ideas of what, not just what I want, but what most farm minded mama's TRULY want for their birthday.
1.) I want to sleep in!  I want to wake up when my body wants to wake up and not wake up abruptly because a child has peed in my bed.
2.)  I don't want to wear bra! At all. At any point. All day.
3.). I want someone else to do the laundry and clean the house and while you're at it, could you please muck the barn and clean the chicken coop.
4.) I want Me time. So many people feel like a gift is only gift if it comes with price tag. Here's an idea for ya,  why don't you hand me over that hand-full of cash and I'll pay a babysitter and go have some me time.
5.). I want a Mimosa with breakfast and another one at lunch and then I want to take a nap, and when I wake up, I want another mimosa.
6.) I want my feet rubbed and my back scratched.  All day.. While drinking my Mimosa.
7.) I don't want to hear any fighting. No bickering. No complaining. No tattletaling. That goes double for the kids.
8.) I want to go shopping! No, not at a mall. I want to go shopping at a livestock auction. And I want my husband to act excited when we load up the trailer!
9.) I want you to tell me I'm pretty, that I'm your soul mate and you can't live with out me. All day.  Everyday. For the rest of our lives.
10.) I want to talk about barns, cows, chickens and cowboy boots.  And then I want to hear "well you should get more!"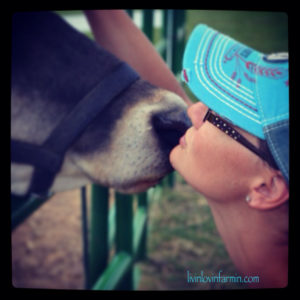 But most of all, I really just want to spend the day with my family.  I want to feel their love, happiness and of course, have a little buzz.
I am more than thankful that God has granted me another birthday!  So many people dread birthdays and turning another year older but not me,  I'm damn proud, humbled and completely blessed to hear the words Happy Birthday!